Happy New Year!  On this episode of Frontline Chatter, Jarian and Kees had the pleasure to speak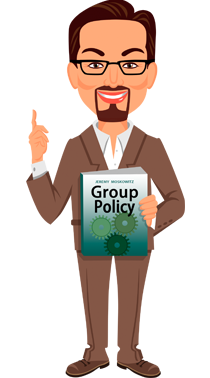 with Jeremy Moskowitz, CTO & Founder of PolicyPak Software.
Jeremy founded PolicyPak Software in 2007.  He's a 14-year awardee as a Microsoft MVP for Group Policy.  Jeremy has written books on Group Policy and delivered training as well.  He is also the founder of GPanswers.com where you can find all kinds of resources on Group Policy.
On this podcast, we had the pleasure to speak with Jeremy about the following PolicyPak Software topics:
Evolving from just applications settings manager/management.
What are the top reasons someone comes to implement PolicyPak?
What was the genesis of PolicyPak and what inspired Jeremy to go down this road?
What are the different PolicyPak options for infrastructure, management and deployment?
What are the PolicyPak features?
How flexible is PolicyPak?
What MDM solutions does PolicyPak integrate with?
How easy is PolicyPak to deploy?
What are the settings refresh, enforcement, and offline?
What are the delivery and reporting mechanisms?
What technology partnerships does PolicyPak have?
Special announcement for community.