Jarian and our special guest co-host Rory Monaghan had the pleasure of chatting with Patrick Coble.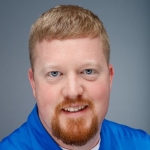 Patrick is known for his security background.  He has done many presentations on security, especially around the End-User Computing (EUC) space.  He is a Citrix Technology Professional (CTP) and co-leader of the Nashville CUGC group.  Patrick is currently working on his first book, The VDI Lockdown Guide.
On this podcast we had the pleasure of talking with Patrick about:
Patrick's background
Why did he choose the EUC space?
Does he see risk in larger orgs with dedicated InfoSec teams that don't have deep EUC knowledge?
What challenges does he see in VDI security?
What's his advice on balancing security versus good end user experience?
In his experience what industry does enterprise security the best, if any?
When doing data center pen testing, what was the most jaw dropping security hole/lapse he encountered?
What are the most common security mistakes he sees for EUC management?
Does he have any examples of a company handling a breach properly?
How does he handle situations where there may be some apprehension about the outcome of his audits/pen tests?
What are his tips for IT workers that may not be in typical compliance training?
His upcoming book, The VDI Lockdown Guide
Outside of anything tech, what excites and what is he passionate about?
Thanks as always to Rory for being our special guest co-host.  Please check out Rory's 5 Bytes Podcast!