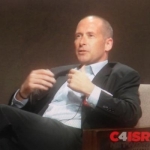 Back again and a great podcast for you full of energy and enthusiasm! Today we're joined by the ever excited Tyler "T-Rex" Rohrer to talk all about Liquidware labs and what's new from their camp.
If you've never met Tyler, he's a character and a half! And on the podcast he's in top form to tell us where he got started, how he got involved with Liquidware.
From Rickshaws, to stock markets and IT!
Tyler first discovery of VMware and Virtualisation as a whole.
How Liquidware Labs came to be.
The broad spectrum of solutions offered by Liquidware for your buck.
While the focus of Liquidware was VMware for some time, was moving to multivendor (Citrix) a difficult move?
VMware and Liquidware shifting from alliance to competitors.
Liquidware Labs and Citrix Summit.
Whats new in ProfileUnity and FlexApp?
Micro-Isolation and "Worst Case IT".
Process / Application Administrator Elevation.
Logon process breakdown and API in Stratusphere.
How does the partnership between Liquidware Labs and Nutanix?
Where's this industry going (crystal ball time!).
Moving to stateless computing.
The unicorn that is cloud computing.
Working on planes.
Rally cars, Ocean power & quantum entanglement.
Another great podcast bursting with energy! Catch you guys very soon with some more Citrix goodness.
[soundcloud url="https://api.soundcloud.com/tracks/245776069?secret_token=s-M6UDp" params="auto_play=false&hide_related=true&show_comments=true&show_user=true&show_reposts=false&visual=false" width="100%" height="120″ iframe="true" /]