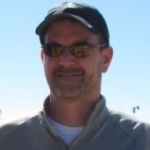 In todays podcast, we sat down and had a chat with Jason E. Smith from Liquidware labs on the topic of UEM and Application layering. Unless you've been under a rock, in a dark quiet cave, you'll know how many vendors are pushing hard on their application layering technologies this year to simplify your application deployment in desktops.
With this podcast, we looked at how a UEM and Application Layering solution
Jason's start with DCA in 1993 with Remote Lan Node.
Standing ovations for WinView
RES Softwares start in the US.
Entrigue, Script Start to ProfileUnity.
Writing for DABCC.
Why is UEM and Application Layering a good combination for a product?
UEM deployment in 60 minutes.
Application security and isolation use cases.
What exactly is "Micro Isolation" to Liquidware Labs?
How was FlexApp architected to be highly available?
Where is the value add now a days with VMware and their customers?
And the Citrix customers?
Coping with Office 365 and Lotus Notes.
Home automation and beyond the home.
Escaping from technology.
[soundcloud url="https://api.soundcloud.com/tracks/255650463?secret_token=s-QaSst" params="auto_play=false&hide_related=true&show_comments=true&show_user=true&show_reposts=false&visual=false" width="100%" height="120″ iframe="true" /]