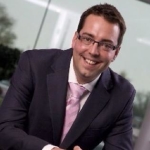 We thought AppSense had been unusually quiet of late, then BAM, social media was awash with acquisition news for LanDesk and AppSense!
In this episode, we have the top gentleman that is Simon Townsend, Chief Technologist at AppSense on with us to talk all about Simon, AppSense and the LanDesk acquisition.
In this podcast, we had the pleasure of speaking with Simon on the following topics:
Who is Simon and how did Simon grow into the Chief Technologist at AppSense.
What is AppSense up to lately.
What, to Simon, defines a UEM solution.
Simon's thoughts of VMwares acquisition of UEM functionality.
Simon's thoughts on whats next for Citrix and UEM.
What is AppSense doing outside of traditional UEM:
Suites and features available to AppSense customers.
The role of application security in today's world of cryptolocker and antivirus headlines.
All about the LanDesk Acquisition.
Simon's personal interests in the technology market.
[soundcloud url="https://api.soundcloud.com/tracks/262784801?secret_token=s-WVQjg" params="auto_play=false&hide_related=true&show_comments=true&show_user=true&show_reposts=false&visual=false" width="100%" height="120″ iframe="true" /]