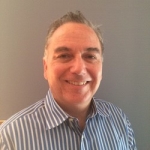 Fresh out of Citrix Synergy 2016 we had the pleasure to catch up with our good friend Kevin Goodman,  founder and CEO of FSlogix.
FSLogix came out with huge news announcing their latest project, Flux! For those not in the know, Flux from FSLogix will containerise a users outlook personal data and search in virtual desktop environments, essentially removing the last big hurdle for office 365!
On this podcast, we had the pleasure of talking to Kevin about:
Project flux, office 365 and containers.
Ensuring Flux works with Appsense and RES profiles.
The Crux of the Issue, the Microsoft OST file.
Expanding file share issues and profile issues beyond OST.
The beauty of search and bringing it into the virtual desktop.
Enabling the little features to really enable broad scale VDI adoption.
Whats next on the radar for FSLogix?
New team members with FSLogix.
what are the most common problems FSLogix resolves?
SAM Auditing.
Partnerships.
Appsense acquisition and the market as a whole.
Being the next Citrix!
FSLogix and Cloud Enablement.
Thoughts on the Citrix and Microsoft love fest.
Microsoft and DaaS.
Great podcast, great product from FSLogix (as always) and always lovely to catch up with Kevin.
Back soon!
[soundcloud url="https://api.soundcloud.com/tracks/270215071?secret_token=s-283gY" params="auto_play=false&hide_related=true&show_comments=true&show_user=true&show_reposts=false&visual=false" width="100%" height="120″ iframe="true" /]