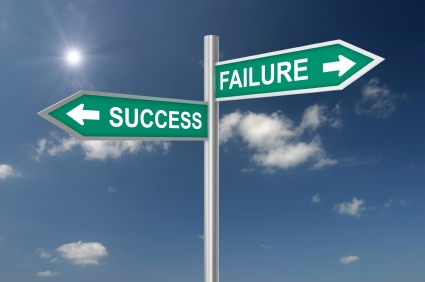 With synergy approaching and my own excitement steadily building, I ended up in a lively debate with a number of twitter friends over the weekend with hopes for Citrix to emerge from their slump or sleepy slumber. This conversation was observed and commented on by many, with a good portion of snark and pessimism.
Pessimism?  Yeah, sure, Citrix has had a pretty poor year. Staffing cuts, stock drops, sales / profit warnings, some of the industries largest names jumping ship to their VMware and competitors really driving up efforts. Citrix are aware of their position and they've been fairly quiet. I've seen great humility this year in even 'the smuggest' of Citrites, only at the start of this year, for the first time in my ten year affair with Citrix products and features, did I hear a VP during a customer briefing mention their competitors during a keynote. As with nature, any sign of weakness is always preyed on by competitors.
Speaking of the valid competitors. VMware are being respectfully aggressive. Really, respectfully aggressive and not only are they taking a machete to the feature parity gap between Horizon and XenDesktop, they're also adding serious value (App Volumes, Immidio, etc) in ways that Citrix couldn't do today. They caught Citrix during a weak spot in their desktop virtualisation transformation, but more on that later.
Where did it all go wrong?
Overall, I'd argue Citrix has had a relatively poor 5 years. Sure they continued to innovate and drive new solutions.I'd argue their lacklustre presence amongst even their largest of fans all kicked off back with the release of XenApp 6 and continued through the version 6 platform. Version 6 brought new functionality, with a high volume of issues in XenServer 6, XenApp 6, Branch repeater 6, etc. Working as a consultant at the time, it was a hard time to be a Citrix fanboy, never mind a partner. Luckily for Citrix though, nobody really could challenge them in a feature set at the time and us "do'ers" sucked it up and did what we could with what was available.
As version 6 code stabilised with XenApp 6.5, (which was a brilliant product) Citrix made the change to the FMA architecture with XenDesktop 7.x. Unfortunately, this did not go swimmingly. Web interface was "dead" only to be replaced with a limp version 1 of storefront, value add features in XenApp 6.5 (SSO, Smart auditor, Edgesight, etc) were dropped to the floor in anger and XenDesktop 7.0 emerged in an arguably raw but "beautifully dressed" form. XenDesktop 7 was bold and beautiful, tailored for desktop virtualisation and simple to install and use from the surface. But for XenApp customers, it was an "essentials" version, a million miles away from XenApp platinum, both from a features and functionality point of view.
To top matters off, Citrix decided to retire the XenApp name, to integrate it into XenDesktop Suite. We told Citrix it was a bad idea, it fell on deaf ears and we moved on. We told customers and colleagues alike "XenApp is dead", it's now part of XenDesktop, there was confusion,but we pushed through. Only for Citrix to pull an "oopsie" and re-announce XenApp's return, making liars of us to our customers, this was less than ideal.
FMA was a big move and I've spoken about this before in support of Citrix. This upgrade had to happen for IMA, IMA wasn't fit for purpose for VDI and Citrix knew it. In order to reinvent the product, building on the new scalable FMA architecture, they had to reduce the number of products and features to get the core of the product right, all in a suitable amount of time. What Citrix didn't count on was the outright frustration and discontent this caused the integrators, and how aggressively their competitors were about to become while Citrix stabilised and added features back.
While I've focused a lot on the application and desktop delivery suite in this example, there are many more. Citrix's change to the channel and approaching customers directly, the "plug and pray" early days of the XenMobile suite comprised of hopes and best intentions. XenServers open source announcement and it's management was less than ideal. Overall, It's been a turbulent few years as a Citrix partner and caused some to buddy up with other vendors.
So where do we stand now:
So it's presently not all doom and gloom, those days have mostly moved on. Current products like XenDesktop 7.6, XenServer 6.5, etc. are good, easy to use and relatively stable products. XenMobile 10* is a fantastically, "wizard driven to simplicity" product. Netscaler is still one of the most versatile product's I've ever worked with and ShareFile is arguably one of the best value add products Citrix has in it's suite.
*In seriousness, if you have not tried XenMobile recently, XM 10 is the product for you. It's infinitely better.
Citrix is on the mend. Citrix have been responsibly adding value back into the products in shapes of old features, new and cross platform integrations. We're out of the dark days in my mind, but we're not in the light quite yet.
Of late, citrites have been understandably humble individuals, even watching them on social media, they're engaging in feedback campaigns, inviting community members to early betas and tech previews, Citrix has hired some really great talent (Gunnar Berger, Christian Reilly, etc)to name a few. This is not your fathers Citrix anymore. Even on a podcast recently, Gunnar intentionally or unintentionally, freudian slip or otherwise called Citrix Workspace Cloud a *pivot.
Slip or not, I agree, Citrix needs to pivot, pivot aggressively and brilliantly.
"Creating a successful company is essentially a search for the repeatable and scalable business model. To succeed in this search, startups should frequently make and test predictions about what will work in their business models. If an element works, then future iterations should retain that practice, but if it does not work, the startup should "pivot" by changing one or more elements." – http://www.quora.com/How-do-you-define-a-pivot-in-Product-development
This is a new Citrix and I'll be honest, I'm liking what I'm seeing so far. I'm excited to be watching this market at the moment.
So getting back to Synergy, how important is Citrix Synergy 2015?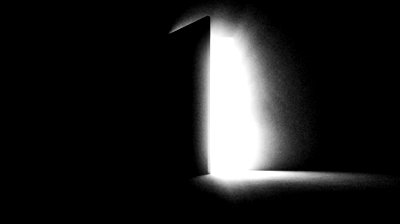 "There are no secrets to success. It is the result of preparation, hard work, and learning from failure."- Colin Powell
In my mind, since synergy last year, Citrix has been in stasis. alike a caterpillar. I suspect Citrix has retreated back to the whiteboard in private, reflected and have been undergoing serious changes. I think Citrix is ready to emerge in its next form.
Synergy has to be Citrix's big re-emergence, wings and all. And judging by the non firewalled data we're seeing on the CTP channel, Citrix have a serious show in store for us. The passion and pride from the Citrites is audible when engaged with their product teams, things have changed, product managers are proud and the smugness is returning.
Looking at synergy, the long awaited FrameHawk protocol is likely to make an appearance and ensure's ICA's future by adding new features, functionality and possibilities for the HDX stack going forward.
Acquisitions like Solid Instance and Sanbolic have yet to fully emerge and will likely better help customers build Desktop Virtualisation platforms cheaper, faster and with the Citrix badge. ScaleXtreme is possibly the coolest cloud technology I've ever seen. Keeping with the cloud theme, Citrix Workspace Cloud is going to be your best friend,  in form of POC speed and allowing for customer enablement on the new technologies.
I suspect With Christian Reilly on board and conversations I've had with Gunnar, a strong cloud push will be top of the agenda, i would even go as far as saying we'll see Citrix copying ShareFile's "cloud first" business model to allow their announcements rapidly become a reality in new and old offerings.
Do I think each of these plays will succeed? My magic 8 ball is cautious, but if they pull off even two or three of the items they have in store, its going to be a good year.
Commenting to the imminent announcements I'm not aware of, I'll say this. I have to admire VMware's vision for EUC. I don't think it's acceptable anymore to expect customers to hobble together a number of 3rd party layers to build a complete solution. Customers wan't out of box solutions, tackling the key portions of Desktop Virtualisation without having to evaluate a number of other products. Ease of application deployment, User Environment management, and stronger Stateful VDI solutions are needed and wanted. Relying on 3rd party vendors to close product gaps is Microsofts, weak game in this space. VMware see's this, Dell see's this and hopefully too do Citrix see this.
There is so much more I wish I could say, but cannot. All I will say is this, Watch synergy.
While I can be critical of Citrix at the best of time, it's not from a lack of passion or interest. I cut my teeth on Citrix products and I'm personally very excited for synergy. I'll be right there in Orlando, in the front row cheering on this new Citrix in their next phase, with the community that supported Citrix in their good and bad days.
Enjoy this moment Citrix and fans, you've earned it.
See you in the front row,
Andrew
[starbox]