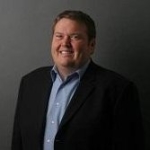 And we're back! On this podcast we were joined by none other than Pat Lee, Vice President, Product Management – Cloud Apps and Desktops at VMware. Pat has had a fascinating past along with working in a very busy department at the moment that is VMware EUC.
As VMware are driving forward so aggressively, we took great pleasure in speaking with Pat in this episode about the following topics:
Pat's start in IT and his career path from Mac hardware to VMware EUC.
Development of VMware fusion.
Transition from product management to VP, how has that gone for you?
The evolution of VMware's EUC side, particularly in the last 36 months.
Developing a great VDI client for smart phones, how VMware nailed the use case.
Blast extreme, congrats on the new protocol, whats the use case and where does it fit?
Lets talk PCOIP vs Blast, where is the future of VMware's EUC story?
Of all the VMware projects Pat has been evolved it, we talk about his favourite projects.
GPU and horizon has been a big push, why, where and how?
Is EUC getting enough focus at VMworld?
Citrix's marketing has been attacking hard at Synergy and Summit, what does that tell you?
Crystal ball time, whats next and where is the market going?
IoT, the good, bad and downright crazy.
As promised a worthwhile attendance would be the VMware EUC Insights session in February:
https://blogs.vmware.com/euc/2017/01/registration-open-euc-insights-2017.html
That's it for now! New podcast coming next week!
[soundcloud url="https://api.soundcloud.com/tracks/305425366?secret_token=s-ZFYre" params="auto_play=false&hide_related=true&show_comments=true&show_user=true&show_reposts=false&visual=false" width="100%" height="120″ iframe="true" /]