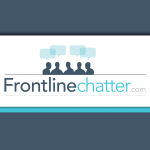 In our newest segment of our podcast, we're reviewing all the good and interesting news that has occurred in the market in the past month in bite sized hourly format!
This month, we're joined by our resident VMware EUC Expert Thomas Brown and our good Friend Kees Baggerman from Nutanix to discuss this months news and movements.
On this podcast we covered:
VMware's Vmworld EUC announcements

The Citrix Workspace Cloud Release.
Citrix's "why only one" marketing campaign.
Citrix's XenDesktop migration script from VMware horizon
Nvidia launches Grid 2.0
Atlantis storage blog post on the register.
Citrix and Nutanix's new alliance
Apple's new devices
Windows 10 alive and well, but is it?
Things we forgot to mention:
Congratulations to Shawn Bass on the new job in VMware.
[soundcloud url="https://api.soundcloud.com/tracks/226094839?secret_token=s-xcQxG" params="auto_play=false&hide_related=true&show_comments=true&show_user=true&show_reposts=false&visual=false" width="100%" height="120″ iframe="true" /]