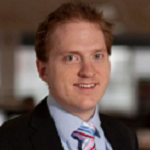 Back again and a great little podcast with Mat Clothier, a veteran of Briforum, founder and CTO of Cloudhouse.
Application containers are the new black, but Cloudhouses approach is truly unique and Jarian and I were blown away with their demo recently at Briforum London.
But i'm getting way ahead of myself, in the mean time, here are a few of the items we had the pleasure of talking with Mat about on this podcast:
Who is Cloudhouse.
What did Cloudhouse set out to fix.
How does Cloudhouse "Applications anywhere" work?
What is Cloudhouse "Data anywhere".
How does Cloudhouse add value?
What are the nuance differences between application packaging and Cloudhouse's approach.
App-V integration with Cloudhouse, awesome value feature, how does it work?
How has the reception with Microsoft been with the App-V integration piece?
Autonomy and Self driving cars.
I really enjoyed this podcast, you should definitely check out Cloudhouse when you get a chance.
[soundcloud url="https://api.soundcloud.com/tracks/272477336?secret_token=s-XEL0r" params="auto_play=false&hide_related=true&show_comments=true&show_user=true&show_reposts=false&visual=false" width="100%" height="120″ iframe="true" /]