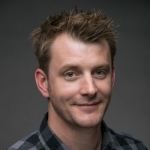 Back again… told you it would be quick! On this weeks episode, we had the utter pleasure to speak with Dave Brett, Citrix EUC evangelist, blogger and newly crowned Citrix CTP. Dave has been a friend of the podcast for a long time now, having not had a community podcast in a while, i was really keen to get Dave on to talk all about his history and work.
On this podcast, we had the pleasure of speaking with Dave on the following topics.
From programming to Softricity.
The brutal requirements of consulting.
What brought Dave to Citrix technologies.
Building a blog and idea's behind it.
Cloud MFA and the enterprise.
Dave's favorite Citrix technology.
Always snapshot your netscaler before running a wizard!
Octoblu and possibilities.
Thoughts on Unidesk?
will app layering replace app virtualisation?
XenServer 7.1 updates.
CTA and us not knowing what the hell it stood for!
Becoming a CTP.
As we look down the track 3-5 years, where do you see your next focus being?
Will Cloud become a reality in your opinion for VDI?
is IoT going to pay off for Citrix in a big way?
Fitness tracking and data nerds.
[soundcloud url="https://api.soundcloud.com/tracks/309070406?secret_token=s-A9G6A" params="auto_play=false&hide_related=true&show_comments=true&show_user=true&show_reposts=false&visual=false" width="100%" height="120″ iframe="true" /]