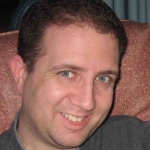 Liquidware labs have recently dropped a new version of Stratusphere, their monitoring and diagnostics technology and we had the pleasure to catch up with Kevin Cooke, Product director at Liquidware Labs to discuss all about this release.
On this podcast we had the pleasure to speak with Kevin about the following topics:
All about Kevin and where he started in IT.
What is Stratusphere.
Whats new with Stratusphere?
The divide between monitoring and diagnostics.
Integration with Nutanix.
Deeper integration with GPU.
GPU use cases and uptake.
Linux support and the drivers behind this.
Citrix Acquired UEM, whats your take on it?
With Citrix and VMware slowly closing the EUC story gap, whats next for Liquidware?
[soundcloud url="https://api.soundcloud.com/tracks/297295168″ params="auto_play=false&hide_related=true&show_comments=true&show_user=true&show_reposts=false&visual=false" width="100%" height="120″ iframe="true" /]