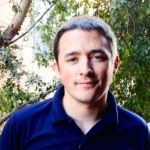 In our first ever Podcast, Jarian and Andrew invited MVP, Application compatibility expert and all round "wise guy" Rory Monaghan to come on and talk to us about layers, isolation and compatibility!.
Rory is a very active member of the End User Computing community, via both Twitter and the Microsoft Application Virtualisation forum.
In this episode Jarian & Andrew had the pleasure of talking about the following with Rory:
Rory's upbringing in IT.
how Rory got to where he is today.
The layout of the Application compatibility industry.
Unidesk simplifying application deployment
Unidesks Hyper-V tech preview.
VMwares new aquisition App Volumes.
Fslogix.
Cameyo.
Other random banter.
and of course, with two irish guys on the call, potato's.
[soundcloud url="https://api.soundcloud.com/tracks/189642504″ params="auto_play=false&hide_related=true&show_comments=true&show_user=true&show_reposts=false&visual=false" width="100%" height="120″ iframe="true" /]
Check back next week for our next episode where we talk to Kees Baggerman about his first 3 months in Nutanix, the user environment virtualisation space and VMware's Immidio acquisition.