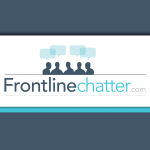 And the opinionated four are back! We missed January due to Andrew's manflu.
In this podcast, we run down the news and moves in the last two months and discuss them with the usual cynicism and sarcasm you've come to expect!
The podcast covers off the following topics:
Citrix Summit outputs:
Netscaler CPX.
Browser Service.
XenDesktop / XenApp 7.8:

App-V without management infra.
SSL Thumbprint integration.
Session recording in VDI.
Storefront 3.5.
AppDisk with AppDNA.
New Citrix CEO.
XenMobile 10.3:

Windows 10 integration.
Mac integration.
Still lacking.
Really needs some love.
VMware Horizon update:
Workspace ONE:

Integration with Authentication manager.
3 editions based on your needs.
Bundled offering of Airwatch and Horizon in different flavours.
On Prem or in cloud.
AppVolumes 3.0 update:

3 different editions of AppVolumes, retires the HAM bundle.
AppToggle – ability to hide apps in appstacks
AppIsolation – integrate Thinapp isolation.
AppScaling – ability to store AppStacks on CIFS share for DR purposes.
Great pace of innovation.
Andrew Wandered off topic to:

The (non)usability of  writable volumes.
"User Installed Apps" is a load of nonsense.
Horizon 7:

Blast Extreme – brand new protocol.

The death bell of PCOIP?
Phenomenal to see it release with feature parity.

Smart Policies in UEM for tweaking connection settings based on user context.
Instant Clones / Fork.
Enzo / Horizon Air Hybrid Mode.
Liquidware Labs' ProfileUnity updates adds side-by-side DLLs for fewer FlexApp conflicts
Unidesk 4 Announcements:

Elastic Layering.
Session Containers.
Integration with PVS.
Cisco – Springpath OEM, wonder what's going on with Simplivity?
Thomas' new job with RES software!
[soundcloud url="https://api.soundcloud.com/tracks/252588965″ params="auto_play=false&hide_related=true&show_comments=true&show_user=true&show_reposts=false&visual=false" width="100%" height="120″ iframe="true" /]