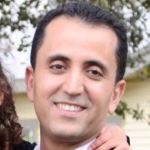 Jarian is back again with special guest co-host Shane Kleinert. We had the pleasure of chatting with Sam Benihya, Chief Technology Officer at Automai. We discussed all things Automai with Sam.
On this podcast we had the pleasure of talking with Sam about:
Automai overview and company history
What is robotic process automation (RPA)?
What use cases does RPA solve?
How Automai expanded to additional use cases and offerings
Thoughts on the branding change and how it better positions Automai
Automai architecture of solutions offerings
Automai learning curve
Difference between load testing, availability testing, and RPA
Automai licensing
Proactive availability testing versus probing
Automai difference from other load testing products
Where does Sam see Automai in the next 2-3 years?
Automai community license and community programs
Thanks to Shane for being our special guest co-host!
Automai Demo – How to run Affordable Performance Tests for Any Business Process
Since the recording of the Automai / FrontLine Chatter podcast, Automai has developed and will be soon releasing the new and exciting Nanobot series. These Nanobots are lightweight single-purpose Robotic Process Automation (RPA) bots to solve complex problems with great simplicity. The first Nanobot in the lineup is the Automai Intelligent Session Recording (ISR) Nanobot, enabling both intelligent and programmatic pause and resume session recording for Citrix and Calabrio.  
See Intelligent Session Recording (ISR) Nanobot for regulatory compliance. (automai.com) for further details!