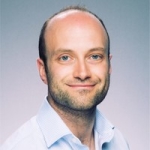 After a lengthy social media outage, we've turned the microphone on our very own co-host Andrew Morgan for an interview!
Alike the episode's before, today we're doing a history on all Things Andrew, from Dell tech support, to Enterprise consultant and now staff Engineer @ VMware's EUC CTO office. On this episode we get into how Andrew got started in IT, started writing software and how he ultimately ended up working for VMware EUC.
On this podcast, Andrew rambled and wandered between these topics, once again proving that he speaks too fast and that he makes a terrible guest rather than a mediocre host

How Andrew got started in EUC.
Chief Coding Monkey – How Andrew started writing software.
The gap between Automation and Development.
The joy and Woes of finding a new job and never burning bridges.
The beginnings of ThinKiosk and ThinScale.
Andrew's favorite applications he ever wrote.
The back story of Caffeine of Receiver.
The best idea's come from a need or, in Andrew's case laziness.
Working with ControlUp.
Why Andrew joined VMware, Workspace One and VMware's EUC potential.
The refreshing honesty of being the stupidest person in the room and forcing yourself to be better.
Andrew's thoughts on VMware's EUC vision and roadmap.
Integration of Everything.
New tools and fun stuff.
On failure and how to deal with it.
On Frontline Chatter and it's future.
On Nutanix's presence in the Hyper-converged magic quadrant.
Elon Musk and genius.
On the rabbits hole that is Home Automation and "death by one thousand paper-cuts".
That's it for now! catch you next time when we speak with our next guest.
[soundcloud url="https://api.soundcloud.com/tracks/409010784?secret_token=s-pnuG9″ params="auto_play=false&hide_related=true&show_comments=true&show_user=true&show_reposts=false&visual=false" width="100%" height="120″ iframe="true" /]