Jarian is back again with special guest co-host Shane Kleinert.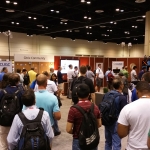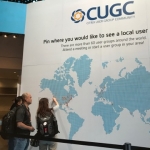 We had the pleasure of chatting with George Abar, Jennifer Gibbons, Katie Heidkamp, Kimberly Ruggero, and Stephanie Boozer about the Citrix User Group Community (CUGC). We discussed all things CUGC community.
On this podcast we had the pleasure of talking with CUGC crew about:
How the CUGC came into existence and the initial vision for the group.
Key milestones in the history of CUGC that have helped shape its growth and development.
How the CUGC has evolved to adapt to the rapidly changing landscape of pandemic and remote work lifestyles.
The most significant challenges faced by the CUGC and how the overcame them.
Events evolving from local to XL to Xchanges and if they foresee hybrid events along future events ideas. Filling the Citrix Synergy gap.
Keeping CUGC members updated on the latest developments in Citrix technologies, best practices, and industry trends.
The CUGC membership demographics including organizations and professionals who typically join the community.
Success stories from CUGC members who have benefited from their community involvement.
Women in Tech Program success and ongoing progress along with any future plans for other diversity groups.
The role of local groups and regionals events in fostering a send of community and knowledge sharing among Citrix users.
Thoughts on CUGC evolving in the next 5-10 years considering the advancements in cloud computing, AI, and other emerging technologies.
Ways for new and prospective members to get involved with CUGC and contribute to its ongoing success.
Thanks to Shane for being our special guest co-host!
To learn more about the CUGC and ways to get involved with the community: