Jarian is back again this time with co-host Kees Baggerman.  Jarian and Kees had the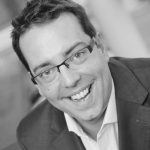 pleasure of chatting with Simon Townsend, Chief Marketing Office EMEA of IGEL.  We discussed Simon's background and all things IGEL.
On this podcast we had the pleasure of talking with Simon about:
Simon's transition to IGEL
IGEL's next gen edge OS for Cloud Workspaces
IGEL not being a thin client vendor
Where does Simon see growth in the space for IGEL?
Simon's thoughts on changing EUC landscape
Simon's thoughts on Windows 10
Security on edge and endpoint security
Simon's thoughts on IGEL's near futurein EUC space
Outside of anything tech, what excites him and what is he passionate about?