Happy new year! Jarian is back again with special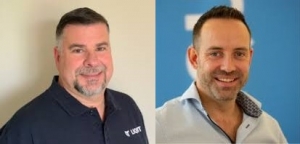 guest co-host Shane Kleinert. We had the pleasure of chatting with Chuck Brady, Vice President of the Americas and Nico Zieck, Director of Technology and Solutions at Liquit.  We discussed all things Liquit with Chuck and Nico.
On this podcast we had the pleasure of talking with Chuck and Nico about:
Liquit overview and company history
What is the modern workspace and what it means to Liquit?
What use cases and verticals is Liquit seeing interest from and targeting?
How does Liquit enable a seamless experience?
What protections exist to ensure balance between flexibility and security?
How does Liquit fit into the mix with the big EUC players?
How does Liquit fit into existing deployed EUC solutions?
What does Liquit have for monitoring and are there any predictive analytics?
What is the Liquit "Smart Icon" and what makes them smart?
Liquit's ability to drop their workspace into existing workspaces
What does Liquit's architecture look like?
What are Liquit's key areas to help extend the overall platform?
What is the learning curve to deploy Liquit?
How is Liquit licensed?
Does Liquit have a community license and how do community programs get access?
Thanks to Shane for being our special guest co-host!
To learn more about Liquit: