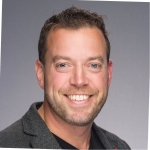 Back again! This week on Frontline Chatter, Jarian and Kees had the pleasure to speak with Ruben Spruijt, Field CTO at Frame.
Ruben has had an illustrious career, from consultant to CTO in one of the best known virtual computing companies, PQR, to CTO of Atlantis Computing and now Frame. Away from this Ruben has been an extremely active member of pretty much every evangelist program that exists in our space. Citrix CTP, Microsoft MVP, Nvidia NGCA, the list goes on.
On this podcast, we had the pleasure to speak with Ruben about the following topics:
What are FRAME customer types?
What are FRAME run rates, infrastructure, graphics, etc? Is everything public cloud hosted?
What clouds and types of instances does FRAME run on?
Let's do deeper in to graphics, any differences between cloud providers?
Does FRAME handle everything for the applications? What does application onboarding look like for custom applications?
Is AzureStack on your radar?
What is does a new client on boarding process look like?
What vendors/partners does FRAME integrate with? Let's talk about those partnerships. VMware Workspace One Express as example.
From being an engineer in your Dad's IT company to multiple CTO roles, how did that evolve?
What made you choose FRAME and make the transition from Atlantis?
On a personal note, away from your day job. What market or technology are you keenly watching now? What excites you about it?