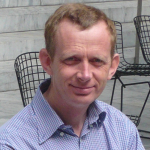 A great new product was released, relatively quietly into the VMware Horizon stack late last year and that was the VMware Horizon Access Point. If you're not familiar with the Access point, this is a stateless appliance you can deploy in a Horizon environment replacing the VMware security server.
Jarian and I tested this appliance and we were very intrigued! So we reached out to Mark Benson, EUC CTO office in VMware and he thankfully agreed to record a podcast with us on the background to this Access Point technology and it's roadmap.
On this podcast, we had the great pleasure to speak with Mark about the following topics:
Mark's career path to date.
Mark's transition to VMware.
Access Point's strategy as a replacement for Horizon security server.
Lightweight deployment by design.
Scalability of Access Point.
Security Server's future and Access Point's place with other technologies.
The migration from security server to access point.
Planning for zero downtime.
Handling authentication models with Access Points.
Tips on automating deployment to allow Access Point to be production ready on first boot.
the podcast is a fascinating insight into how the production ready appliance was developed and why, a big thank you to Mark for taking the time to speak with us.
As promised, here you'll find some good documentation and tools for the access point:
[soundcloud url="https://api.soundcloud.com/tracks/253677051?secret_token=s-xJ0QH" params="auto_play=false&hide_related=true&show_comments=true&show_user=true&show_reposts=false&visual=false" width="100%" height="120″ iframe="true" /]