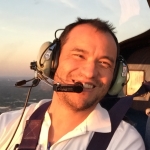 After a brief hiatus, we're back with a great podcast with the Founder and CEO of Turbo.net, Kenji Obata. Turbo and Spoon have been a well known name in our industry for some time now, so we decided to reach out and sit down with Kenji to discuss the founding of his companies and how they've progressed.
Kenji is a fascinating guy to say the least, in this podcast we had the pleasure of discussing the following topics:
All about Kenji, from Mathematician to Musician and Microsoft SharePoint!
The location of Turbo's beginning and first discovering the .Net Framework / bug.
The early frustrations of .Net and Xenocode's founding.
Competing with Thinstall and the Application virtualisation market from it's inception.
Xenocode and Xen's confusion.
From berkley to today, how have Kenji's companies grown?
Creating a web-scale application delivery platform and differentiating from App-V.

suitable for mom and pop style users
efficient streaming technologies
managing storage and sync state
creating containers for the people.

the Founding and transition to Spoon.net.
Dealing with the Citrix "Franken-Desktop".
Obtaining instance productivity using Filters for Social Media and Ad networks.
How is Turbo developing so fast?
Side by side applications and making updates first class.
Official launch for Turbo for Citrix coming with new content.
the future of Turbo.
An air travel horror story!
So there you have it, if like us, you like the idea of escaping the hum drum application lifecycle monotony with a web scale application vitalisation solution, give Turbo a try! Head to turbo.net and have a play.
[soundcloud url="https://api.soundcloud.com/tracks/260777903?secret_token=s-2qC4c" params="auto_play=false&hide_related=true&show_comments=true&show_user=true&show_reposts=false&visual=false" width="100%" height="120″ iframe="true" /]