Happy Holidays! Jarian and our special guest co-host Rory Monaghan had the pleasure of chatting with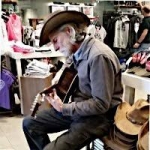 Tobias Kreidl. Tobias is known for his work in the End-User Computing (EUC) and graphics space. Tobias is a former Citrix Technology Professional (CTP) and former member of the NVIDIA GPU Community Advisor Program along with formerly being the Citrix User Group Community steering committee president. Tobias has a very interesting background we discussed during the chat!
On this podcast we had the pleasure of talking with Tobias about:
Tobias's background
What did he do before he got into IT?
How did he get started in his IT career?
What technology did he work with at the beginning of his career?
The difference in hardware when started his career versus when he retired
What operating systems did he work with and supported during his career?
Since his career predates Microsoft, at what point did it get on his radar and how was the transition?
Since his career predates virtualization, how did he deploy, manage, and support machines early in his career?
How did virtualization change the game for him?
What surprisingly hasn't changed or maybe hasn't changed much?
What in tech excites him outside of his day job?
What is he passionate about outside of work?
What does he plan to do in retirement?
What advice does he have for enjoying a long and successful career in our industry?
Congrats to Tobias on a successful career and enjoy retirement!
Thanks as always to Rory for being our special guest co-host.  Please check out Rory's 5 Bytes Podcast!