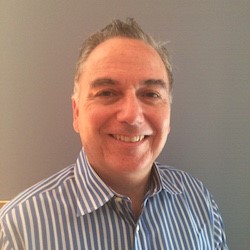 Welcome back to Frontline Chatter!  After a busy few weeks attending conferences, Andrew and Jarian are happy to chat with Kevin Goodman, Founder and CEO of FSLogix.  Kevin has been a big fan and supporter of Frontline Chatter so it was great to catch up and talk about FSLogix.
We really enjoyed this podcast with Kevin.  Layering/Containers are a hot topic these days so good to have another player in the industry come and discuss with us.
In this episode we were happy to discuss with Kevin the following:
Kevin's career path from RTO Software to VMware to FSLogix.
Best of Citrix Synergy Award for Application and Desktop Virtualization.
Recent round of funding.
Isolation, Containers, and Layering.
Storage Impact and Considerations for containers/layering/redirection.
How FSLogix came to be.
Overview of FSLogix:

FSLogix Apps

Rule Editor/Rulesets
Apps Containers
Java Redirection
Profile Containers

Benefits over traditional
Comparison to RDS User Profile Disks
Folder Redirection/File Server issues

FSLogix upcoming features.
Bitcoin transactions/underlying technology.
Link to FSLogix Downloadable Rulesets Kevin refers to in this episode.
[soundcloud url="https://api.soundcloud.com/tracks/211457522″ params="auto_play=false&hide_related=true&show_comments=true&show_user=true&show_reposts=false&visual=false" width="100%" height="120″ iframe="true" /]