Happy New Year! Jarian and our special guest co-host Rory Monaghan had the pleasure of chatting with Steve Greenberg. Steve is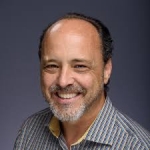 known for his work in the End-User Computing (EUC) space. He has done many presentations around the EUC space at various events. He is a long time Citrix Technology Professional (CTP) and has been awarded as one the inaugural CTP Fellows. Steve is a co-leader of the Phoenix Metro CUGC group and hosts his own EUC Masters Retreat.
On this podcast we had the pleasure of talking with Steve about:
Steve's background
How did he get started in his tech career?
What is Steve's day to day work like?
Why the name Thin Client Computing?
What is his approach to end user experience when executing a new customer project?
How does he strike balance of giving end users what they want while also keeping the company secure?
What are some of the common mistakes he's experienced made by those in enterprise IT when it comes to architecting EUC solutions?
How has his partner relationship changed over the years with Citrix?
What impact has Citrix Cloud had on his business?
What are his thoughts on Microsoft Windows Virtual Desktop (WVD)?
With him being an FSLogix investor and partner, how does he feel about the Microsoft acquisition?
Out of all the industries/verticals he's worked with, what has been the most challenging when it comes to projects?
Is there any particular challenging project he's worked on or whoopsie moment he's willing to share?
How does he feel about the current state of EUC?
Where does he see EUC going in the next 10 years?
How has the CTP program changed from when it started to now?
What is the EUC Masters Retreat and how is it different from other events?
What excites him in tech outside of his day job?
What is he passionate about outside of work?
While we discussed the EUC Masters Retreat and the upcoming event, the event is now targeted for November 2021 due the current pandemic climate. Please check the EUC Masters Retreat website for more information.
Thanks as always to Rory for being our special guest co-host.  Please check out Rory's 5 Bytes Podcast!