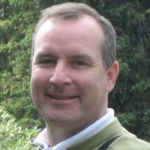 Welcome back to FrontLine chatter and today we've got David Wagner, Sr. Product Manager at Citrix Systems, Inc. Joining us to speak all about Citrix AppDisk and Citrix AppDNA.
David has a veteran career with Citrix, involved in products such as Metaframe for Unix, Conference Manager, Profile Manager and Many more. David is now primarily focused on the user experience side of Citrix and Joined us to shoot the breeze and answer many of our questions about the latest feature for the XenDesktop and XenApp suite announced at Citrix Synergy.
In today's podcast we had the pleasure of talking with David about:
What is the vision at Citrix for layering?
An overview of What AppDisk is.
Is Application layering the Nirvana? Or is a mix between layering and isolation required?
How the Integration with App DNA will cut down on layering quagmire updates.
Is AppDisk a spinoff technology from Personal V-Disk? What's the difference between them?
Will we see integration between AppDisk technology with isolation, even with other vendors?
How can AppDisk help with the AppV cache?
Will we see AppDisk traverse to Physical Machines at any point?
What is exactly the integration between App DNA and App Disk? Is this the real jewel in the crown of layering for Citrix?
What makes AppDisk different from the competitors? (Fslogix, Liquidware Labs, App Volumes, Unidesk, etc.)
Will AppDNA be capable of spitting App Disks directly from the engine?
Will AppDisk work without AppDNA?
How does AppDisk get the layers to users? Is it on boot or logon?
What magic number of AppDisks should the customer try not to exceed per VM?
When a file is requested, what is the logic from disk to disk to find the file?
Where will AppDNA fit from a licensing model? Separate product? Integrated to licensing level?
Mobile explosion. Storing identity and finance on a single device.
Thoughts on Windows Phone.
[soundcloud url="https://api.soundcloud.com/tracks/218074440?secret_token=s-f9XOm" params="auto_play=false&hide_related=true&show_comments=true&show_user=true&show_reposts=false&visual=false" width="100%" height="120″ iframe="true" /]