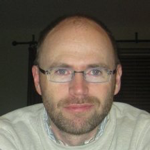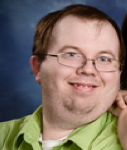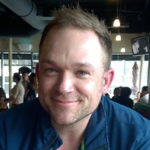 Welcome back to Frontline Chatter podcast. Some recent comments in blogs and on social media about how GPU should be required on every desktop virtualization project turned into some lively debates on Twitter, etc.  This was perceived as misleading by some, along with Sean Massey writing a blog post (GPUs Should Be Optional for VDI) outlining issues with GPU form fact in today's format.
We at Frontline Chatter decided to get a panel together to discuss GPU to dispel confusion, provide education on the technologies available and help customers make informed, educated decisions away from blanket statements.
Joining us on the podcast are industry experts Thomas Poppelgaard (MVP, CTP), Sean Massey (vExpert EUC), and Simon Bramfitt (Senior Industry Analyst).
In this podcast we're here to explain GPU, vGPU options, and debate the viability of achieving success in VDI/HSD with or without GPU backing.  Topics discussed include:
Description of GPU enablement
Technical availability

VMware Technologies – Pass-Trough/vDGA, Shared Virtual Graphics/vSGA, and vGPU with NVIDIA GRID cards
XenServer Technologies – Pass-Through and GPU with NVIDIA GRID cards
Hyper-V Technologies – Bare Metal and RemoteFX

Where does GPU make most sense? Or is this a win for everyone?
We're told GPU makes everything better, where are the facts and figures? Or is this all in perceived user benefit?
Demystifying GPU and VDI, are we seeing much use of GPU with RDS/XenApp/HSD technologies?
Price and foot print. Do the benefits of GPU outweigh the rack space?  Does deploying many smaller servers have benefits over huge iron with density?
What about bare metal?
Today vs Tomorrow, where is this technology going and when WILL its adoption allow critical mass?

Better form factor – mezzanine cards, pass-through PCI cables, etc.?
Better design – on chip/dye GPU like Intel Iris and AMD?
Better support for motioning VMs and datacenter virtualization technologies?
Price?

Add much more!
Thank you to our panel guests for joining us for this podcast! It was a really hot debate and too good to cut off so apologies in advance for the 1 hour long podcast. It really is topical gold, so worth listen.
[soundcloud url="https://api.soundcloud.com/tracks/213794456?secret_token=s-ZJ28F" params="auto_play=false&hide_related=true&show_comments=true&show_user=true&show_reposts=false&visual=false" width="100%" height="120″ iframe="true" /]