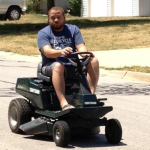 Seasons greetings good listeners! to celebrate our 20th episode this year, a great suggestion from the wise Iain Brighton we decided to turn the microphone on Jarian. In this episode, Andrew and our First guest and all round great guy, Rory Monaghan from interview Jarian Gibson on his career thus far.
Before we get started, two things!
Congratulations to Shawn Bass on his new Role as the over arching CTO of EUC at VMware, this will be a great fit for Shawn and we're delighted for him!
Congratulations also to Rory Monaghan on his new Role as TAM with Turbo. Rory is a visionary in this space and we want to wish Rory all the best in his new role.
Anywho, back to it! In this Podcast we discussed:
Jarian's journey from IT admin to Consultant
Making the move to independent.
Keeping it strict when working from home.
Overcoming shyness, gathering up the courage to present to audiences for the first time.
Nuances between Web and In person presenting.
What makes EUC such a fascinating topic?
Why go independent during the busiest period of your life?
How does Jarian make time for Forums, IRC, Podcasts, Blogs and Product Feedback?
Who would Jarian invite to a dinner party from our industry?
Whats in store for Jarian for 2016?
Whats in Jarian's lab?
How important is a lab to our career in EUC?
What market and technology is Jarian keenly following.
[soundcloud url="https://api.soundcloud.com/tracks/238797727″ params="auto_play=false&hide_related=true&show_comments=true&show_user=true&show_reposts=false&visual=false" width="100%" height="120″ iframe="true" /]