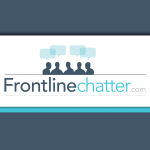 And we're back again!
The "quartet of nonsense and cynicism" is back (in the shape of Kees Baggerman, Thomas Brown, Jarian Gibson and the always out spoken Andrew Morgan) to discuss "Last Year in EUC".
"last year in EUC you say?". So yeah, very little happened in EUC in December, sure Citrix did it's best to post 7.7 to keep investors happy and VMware quietly ignored the fact that Enzo was supposed to be ready, damn it man, I want JIT! Anywho, with most people entering a booze fuelled fog from the second week in December and only coming up for air in the January, you'll excuse us for instead focusing on 2015 rather than the silly season!
In this special episode of This Month in EUC, we focused on the core announcements of 2015 and what to look forward to next year. In this podcast we discussed:
Key Themes of 2015

HyperConverged & ancle biters.
UEM.
Mobility.
Application layering.
Key news and what happened from:
What to watch out for next year.

VMware as a whole.
Citrix Workspace Cloud.
UniDesk.
Microsoft.
ControlUp Insights
And thats it, we'll be back very soon with Citrix Summit just around the corner I'm sure we'll have an announcement or two to dissect.
[soundcloud url="https://api.soundcloud.com/tracks/240797030″ params="auto_play=false&hide_related=true&show_comments=true&show_user=true&show_reposts=false&visual=false" width="100%" height="120″ iframe="true" /]