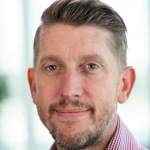 To start of with, an apology from Andrew, he had an epic dose of manflu and that's why we're so late with our latest podcast!
On the plus side, it was worth the wait. Straight out of Citrix Summit, we had the absolute pleasure of catching up with the ever charming, fascinating and all round nice guy that is Christian Reilly, CTO of the Workspace Services Division at Citrix.
With Christians first year in Citrix just around the corner, Christian Joined Jarian and Andrew to discuss a whole raft of topics such as:
Christians impressive career so far.
Christians first year at Citrix.
What does Citrix's message of "Focus on Core" mean?
Citrix's new CEO Krill Tatarinov.
Workspace Cloud launch, success and feedback.
Christians first Citrix summit, how did it go?
Partner Love.
Christians favourite announcements.
Security, Security, Security.
The future of networking and Netscaler CPX.
Consulting the EUC crystal ball for the next 18 months.
Windows 10 and UWP.
the good old MDM vs MAM debacle and information management.
IoT.
Gluing the pieces together to simplify the user experience.
Presence and context awareness.
Hints and Tips for Synergy.
Apprenticeships and Education in our sector.
[soundcloud url="https://api.soundcloud.com/tracks/249548141″ params="auto_play=false&hide_related=true&show_comments=true&show_user=true&show_reposts=false&visual=false" width="100%" height="120″ iframe="true" /]